Custom Blythes and Icy Dolls by Soraya Merino
Galleries (Available Dolls & Accesories)
Visit my Galleries clicking on the three lines on top left to see the different style of dolls I customize; Human Children, Vampires and other Gothic dolls and Clowns.
You can also find there Middie blythes and Vinyl Dolls, and Vintage style clothes or eyechips for your Blythe dolls.

You can buy directly clicking on BUY!
Contact me if you have any trouble with payment or shipping info and I will provide you with the necessary information. soraya_merino@yahoo.es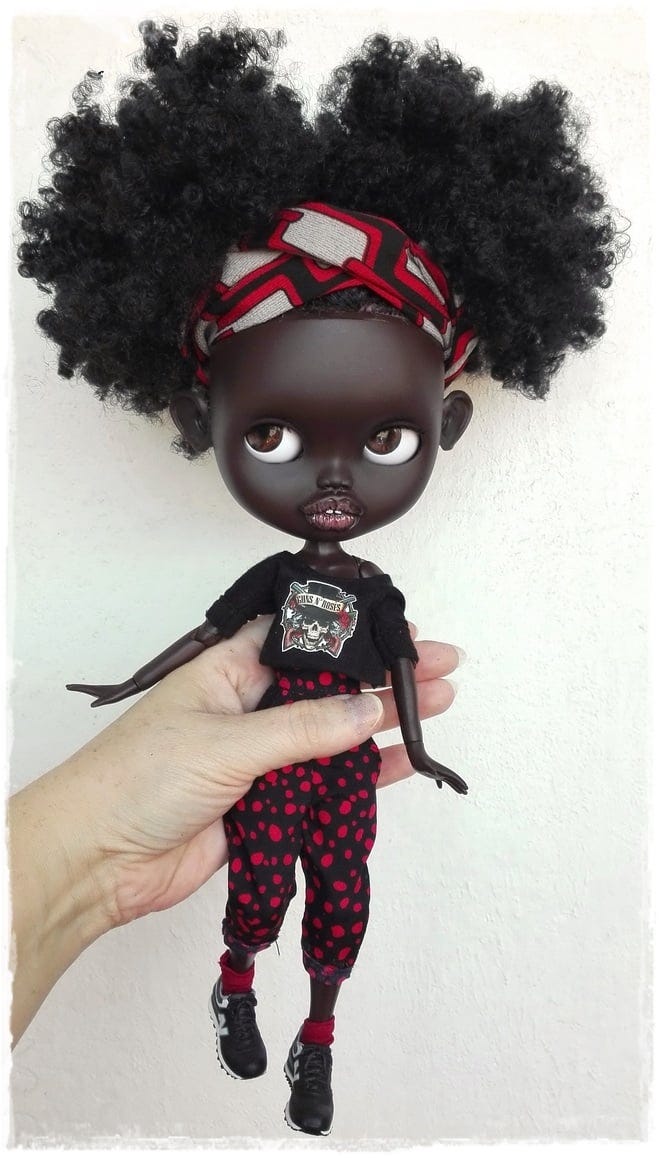 If you see an available doll you want to buy just contact me,
I accept direct paypal. soraya_merino@yahoo.es
My projects
I am always working on something. Usually in getting good results for my clients. However, sometimes I like to get involved in a personal project that allows me to experiment with new concepts and ideas.
My motivation
My work is my goal and the driving force behind me. It is the reason why I wake up every day and why I dedicate myself to this. Most importantly, however, it encourages me to achieve bigger and better things with each new challenge that comes along.
My style and dolls
My dolls use to have a Ghothic look. I love to make Vampires, Werewolves and all kind of baby monsters, but I customize sweet and normal girls and boys too.
My history
We all have a passion. This is mine! From an early age, I decided to master my art. And I've been learning ever since.
My Customers
Because I am an experienced, trustworthy, and goal-focused person, I am privileged to work with a host of fantastic clients.
My mission
It's easy to do great work if you really believe in what you do. For this reason, I work every day to make people like you happy with my creations.